15th international conference of medical and healthcare academic institutions in Czechia and Slovakia
Date: 2–3 November 2022
Venue: Brno, Hotel Continental
Please note that online registration for the conference has been closed. Onsite registration will be possible according to available capacity at the conference venue.
2nd announcement (pdf, 320 kB)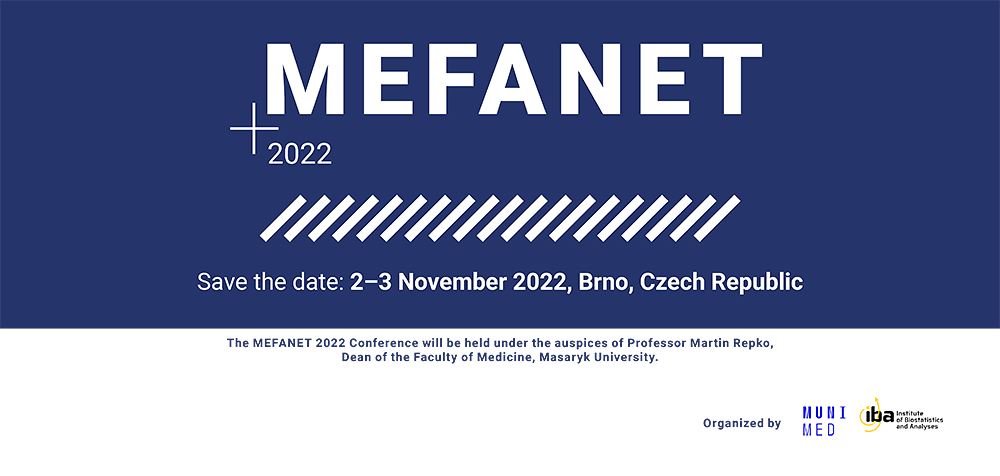 The MEFANET 2022 Conference will be held under the auspices of Professor Martin Repko, Dean of the Faculty of Medicine, Masaryk University.
---
Looking back on the 2022 conference – the CLUEDUP workshop
Looking back on the 2019 conference